For Lee Mitchell, multi-unit franchisee of The Habit Burger Grill, the journey to business ownership started early in his career working as an assistant manager at Taco Bell, our sister brand also under the Yum! Brands umbrella. From a young age, Mitchell knew he was destined to be a business owner. So, while in his managerial position in the restaurant, he simultaneously set out to obtain a master's degree in business. Through his persistence and dedicated efforts to explore entrepreneurial endeavors, the opportunity for Mitchell to buy a Taco Bell franchise presented itself.
After making the decision to become a franchisee, Mitchell did not look back and has since enhanced his investment portfolio with a signed area development agreement for five new restaurants in Coachella Valley.
Recently, Mitchell participated in a webinar for Global Franchise's Multi-Unit Month regarding Diversity in Franchising, where he discussed his own journey, how brands can advocate for minorities in franchising, and Yum! Brands' program to help people of color interested in franchising at the University of Louisville and Howard University.
Watch the full webinar linked here: https://bit.ly/3t9RHWU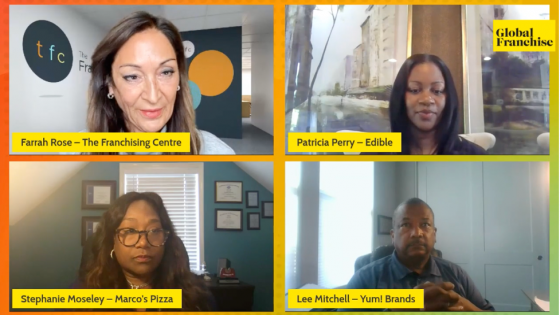 At The Habit Burger Grill, we pride ourselves in lifting up diverse voices and perspectives, championing opportunities for minority franchise owners for the betterment of the system and for committed owners like Mitchell.
Learn more about The Habit Burger Grill's franchise model and our strong support aspects on our website. Fill out our inquiry form if our established brand sounds like the right venture for you!